Yet Another Anthology Display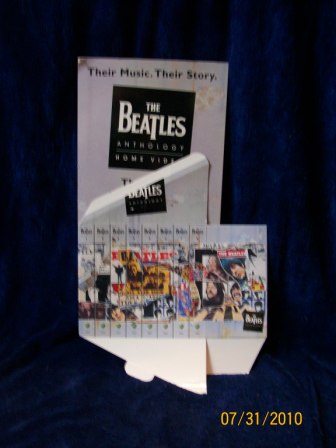 This is the last of my floor displays from The Beatles Anthology series.  This one depicts the actual VHS Anthology set, in a 3D display.  It's folded in the photo attached.
A lot of people do not realize that an Anthology book was also released to commemorate The Beatles Anthology work.  The book was released in October of 2000.  Many rare photos and interviews are included in the book.  It's rather large – a great piece for your home library!